At Angelfish Opinions, there's nothing more important to us than the relationships we build with our participants. As a market research agency, we already know so much about you – so we thought it might be nice for you to have the chance to get to know us a bit better, too. In the last instalment of our 'Five Minutes With' series of blogs, we introduced you to our lovely Senior Project Manager, Kelly – and this month, we've roped our fab Project Manager Jade in to answer a few questions. So what are you waiting for? Read on to find out a bit more about Jade!
Meet Jade
Why did you decide to pursue a career in market research?
I wasn't previously aware of what market research was, so you could say that my career in market research chose me! After I graduated from university in 2014, I started out in commercial recruitment and sales. During this time, I learnt a great deal about account management and the importance of working to specific briefs and deadlines – and I absolutely loved building relationships with my clients and candidates. When the opportunity to work at Angelfish came up, not only did I fall for the company, but I realised that a lot of the experience and skills I had developed were highly transferable to a market research recruitment agency – and I haven't looked back since!
What's your favourite part of the job?
It would have to be the sense of achievement that comes with delivering a tricky or complicated project. Although the pressure can be intense at the time and working to tight deadlines can be a challenge, we really come together as a team and utilise each other's strengths to ultimately get the job done. Everyone in the Angelfish market research team pulls their weight; no task is too small for anyone – and we always seem to make each other laugh along the way which creates a brilliant office environment!
Tell us about an interesting project you've recently worked on and why you enjoyed it
We recently worked directly with a well-known arts and crafts retailer who was looking to explore the consumers of their bridal and wedding products. The brief was to recruit people either currently engaged and planning a wedding or those who had recently got married and had planned a wedding for two focus groups in Bristol. Because the target customer was so niche, as well as recruiting from our panel, we had the chance to come up with some super creative and highly targeted social media and referral campaigns. The campaigns had a really positive response and enabled us to recruit some absolutely fantastic respondents. On the day, the groups went really well and the client gained really valuable insight – so everyone was happy with the outcome!
What about a challenge you've recently faced and how you solved it?
One of our lovely clients recently came to us with an interesting methodology involving a six-week online diary to collaborate ideas with a food brand. In addition to lots of challenging criteria, they also specifically wanted London respondents who were food blogging through either a blog or Instagram. Our usual recruitment methods weren't attracting the right people, so we took a slightly different approach and decided to target people through Instagram based on their content. This brought in tons of interest, and also ensured we achieved the full sample with some truly great participants! The study ended with really high engagement too, which was fantastic.
What are your professional goals for the next year?
In the next year, I want to continue developing and learning within my role in the Angelfish market research team as a Project Manager, build on my client relationships, and also ensure I'm keeping up to date with industry-wide market research news and trends.
And how about the next market research industry trend?
I'd have to say that the current trend in market research for all things Millenial and Generation Z related isn't going anywhere anytime soon! In fact, we've recently had a huge leap in our clients and brands solely focusing their research around younger audiences. From a recruitment point of view, this has been really interesting and has allowed us to get creative about how to access this age range and get them engaged them with market research. We've already learnt a lot, and our social media knowledge has really paid off when creating targeted Facebook and Instagram campaigns. I'm really excited to do more of this in the future!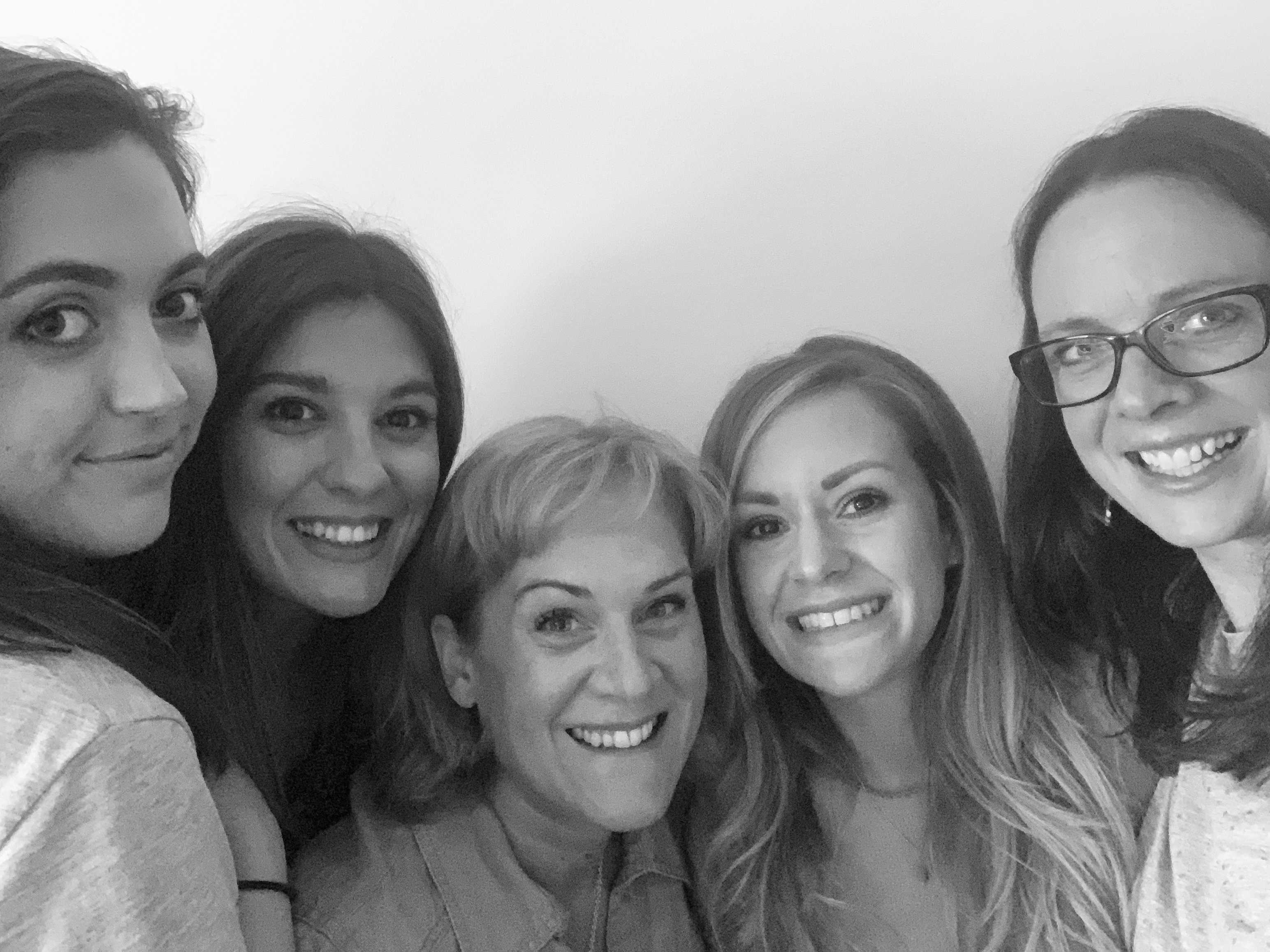 Quickfire round
Tea or coffee? Coffee
Winter or summer? Winter – I absolutely love Christmas!
Cat person or dog person? Dog
Heels or flats? I would have to say flats, I live in my trainers!
Favourite film? 10 Things I Hate About You is an absolute classic
Favourite song? Madness 'It Must Be Love' – such a feel-good song!
Who inspires you and why? As cheesy as it sounds, I would have to say, my Dad. After having a tough upbringing, from a young age he has really focused on turning his life around for the better. He left school with no qualifications, went to university in his 30s and has since had a very successful career. He is now the Head of Digital Products and Mobile for a well-known company, and is a true example of resilience and not letting your background define you!
Thanks, Jade! Stay tuned for the next instalment where we'll spend five minutes with our Angelfish market research Project Executive Molly. Until then, why not take a look at our current paid market research projects and see if there's anything you'd like to get involved in or sign up to be on our panel below? From Accompanied Shops to Focus Groups, Online Communities to in-home interviews and more, there's something for everyone – and some great incentives for taking part, too!